QR code table stand
Model Maxi C
QR code table stand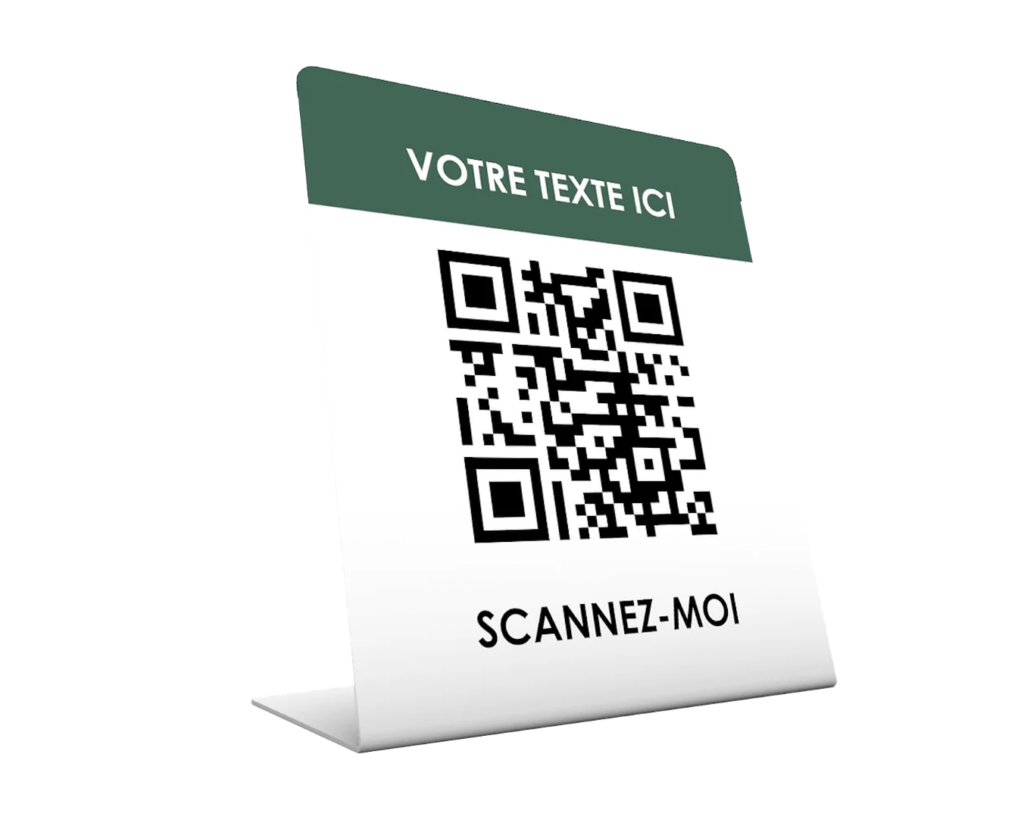 1mm thick PVC
Custom design
Dimensions : H 140mm x W 120mm
MOQ : 4 pieces
Delivery within 2 weeks
Made in France 🇫🇷
39.00€ excl.tax. / 4 pieces
for businesses using Edgar.
Large QR code support, Maxi C model, designed and manufactured in France. Our stand-alone stand guarantees its stability thanks to its non-removable folded back. Ideal on your tables on the terrace, you can attach it to your tables with our adhesive pads. Fully customizable design, in the colors of your establishment. You will exchange with our graphic design department to create the QR code display that suits you.

If you do not yet have a QR code for your tip, you can create one here. For more information on our digital tipping solution, visit the home page of our website dev.get-edgar.com. If you already have a QR code, which you wish to use on your media, please send it to us by e-mail when ordering.